16-03-2009
I've finally decided I was gonna make my French website available to English speakers as the stats tell me that that I've had visitors from many other countries, which in itself is a really good surprise!! Also, a bonus for my Welsh Friends (Hi there!!!) so they can follow what I'm up to here in france!
So how did I discover Polymer Clay or the Art of Fimo? Well, a French friend of mine offered me a necklace last year for my birthday, a Fimo necklace that she had made herself. I loved what she'd done and asked her to teach me! So there we were, in the middle of August learning how to make a Fimo flower cane! I immediatly took on to this new activity and it since has become a real passion!
I hope you'll enjoy discovering my world! You can register to the newsletter to be informed of new messages!
To view the French version of this site, please click on the French flag!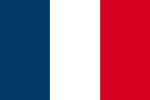 Commentaires sur Hello English speakers of the World!